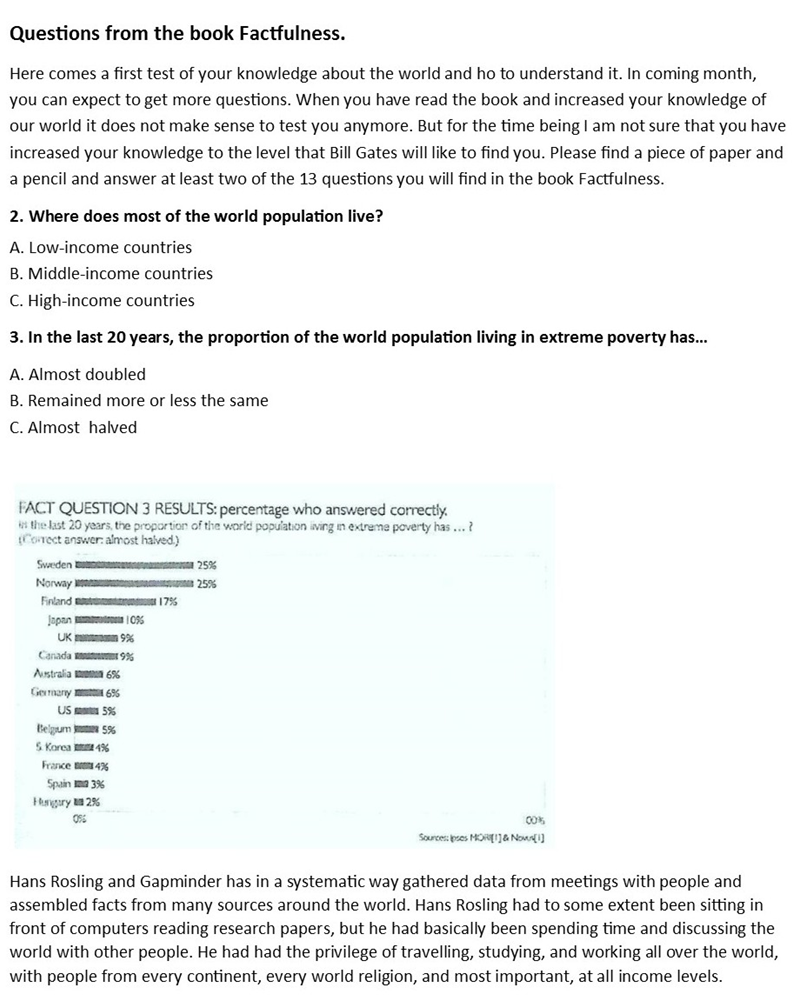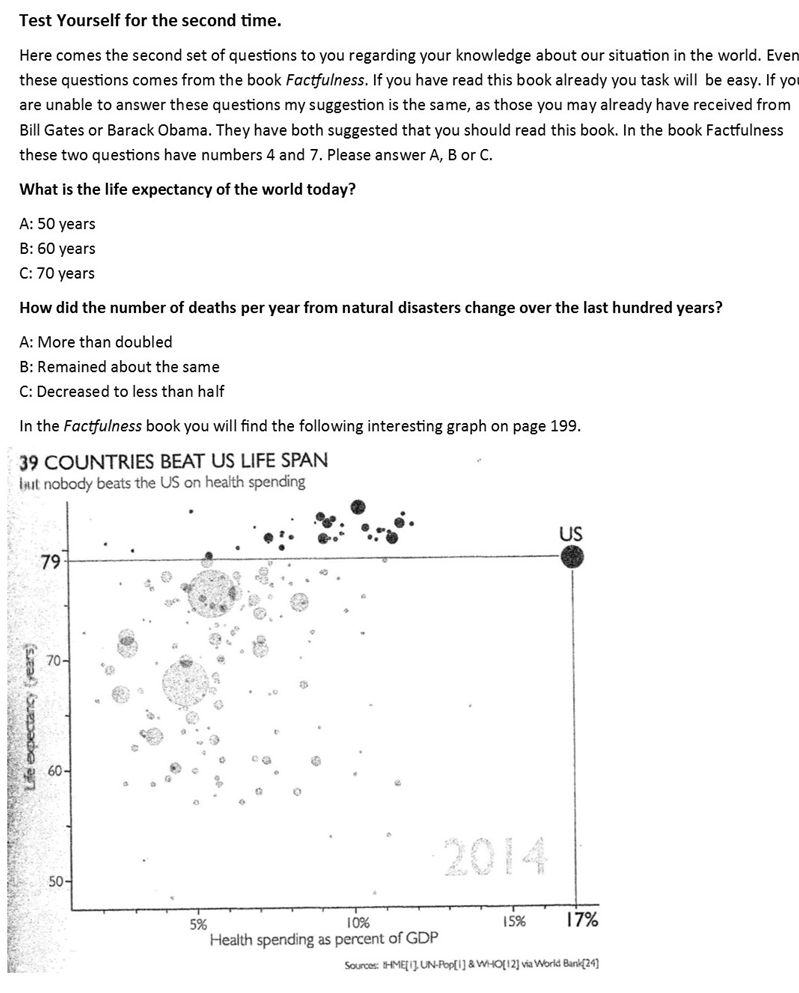 Your test for the third time
Test your self for the third time.

​
First last three questions and then an overview of Life on four income levels.
​
How many people in the world have some access to electricity?
​
A: 20 percent
B: 50 percent
C: 80 Percent
​
Global climate experts believe that, over the next 100 years, the average temperature will...
​
A: get warmer
B: remain the same
C: get colder
​
A message from Ola Rosling that Gapminder is working with a second edition of Factfulness. The first edition underestimated the population growth in Africa and the consequences of the climate change.
​
Life on four income levels. An illustration with photos.
​
​